Safe Sport: Critical issues and practices
Safe Sport: Critical issues and practices
Julie Stevens, Editor
Centre for Sport Capacity, Brock University
St. Catharines, Ontario, Canada

This edited book is dedicated to all who enjoy participating in sport, no matter what the level or form. We hope our contribution builds upon the Red Deer Declaration, as well as the efforts of many others who place safety, inclusion, and diversity as a fundamental principle in their efforts to make sport better.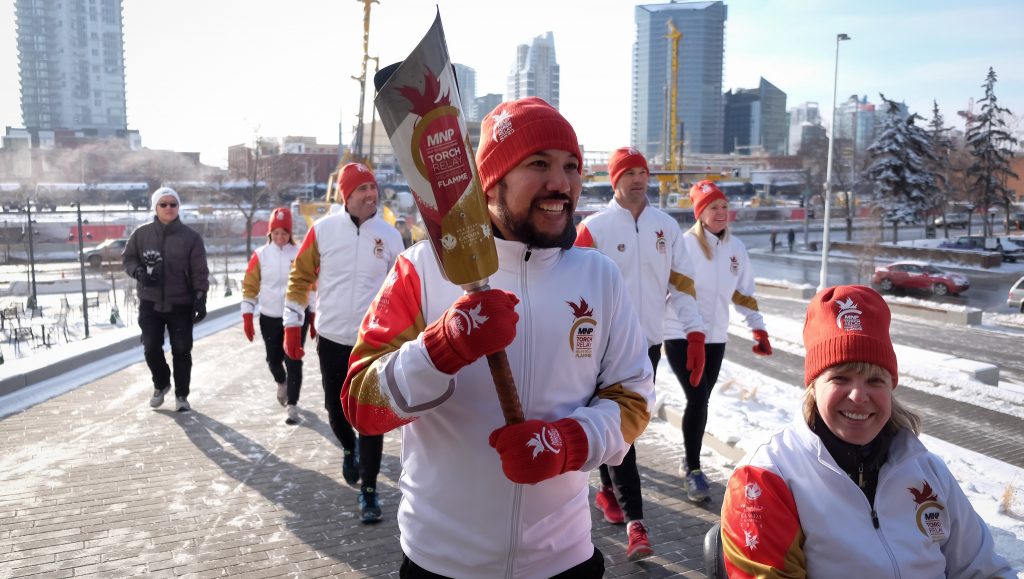 We, the Federal, Provincial, and Territorial Ministers responsible for Sport, Physical Activity, and Recreation recognize that all Canadians have the right to participate in sport—in an environment that is safe, welcoming, inclusive, ethical and respectful. An environment that protects the dignity, rights and health of all participants.
Red Deer Declaration for the Prevention of Harassment, Abuse and Discrimination in Sport, Conference of Federal-Provincial-Territorial Ministers Responsible for Sport, Physical Activity and Recreation, February 2019.
Making Our Content Accessible
This edited book's format is compliant with the Accessibility for Ontarians with Disabilities Act, 2005 (AODA). The tools used to build this safe sport edited book are structured to ensure that our content reflects the POUR principle, meaning that the resource is Perceivable, Operable, Understandable, and Robust. The Universal Design for Learning (UDL) framework used in the creation of this edited book gives students multiple ways to engage with content and demonstrate their knowledge by providing interactive content, audio recorder/written response opportunities, and videos.
To achieve AODA compliance we spoke with colleagues in the Centre for Pedagogical Innovation at Brock University and attended workshops including "Making Accessible Content with Pressbooks", funded in part by eCampusOntario. We also conducted accessibility tests using the NonVisual Desktop Access (NVDA) screen reader in the Chrome browser.
Pressbooks is designed to be accessible for users of all abilities and compatible with screen readers and other assistive technologies. We opted to pursue accessibility over aesthetics in many cases. For example, while formatting a page using the table function may result in a nicer layout, it would not be accessible for an individual using a screen reader. Here are some of the main items we focused on to ensure this edited reader is accessible. 
Alt Text
All charts, images and figures required to convey information are uploaded with alternative (alt) text. This ensures all information is retained for those using screen readers or assistive devices.

Because alt text fields in Pressbooks have a limit

of 125 characters, many of our figures with longer descriptions needed to be shown in a different way, so after each figure with a longer description we included a hyperlink to the full image description at the end of the chapter.
Captioning
All of the videos in this edited book are embedded directly from YouTube, which has its own automatic captioning feature.
English transcripts have been created for each video in the edited book and are provided as PDF files.

They can be accessed by clicking on the "Transcript" hyperlink listed in each video caption.
Colour
The colours in this edited book adhere to the minimum standards for colour contrast ratios as set by the Web Content Accessibility Guidelines (WCAG) which can range from 1:1 (there is no difference between the colours) to 21:1 (the highest difference possible). Each colour combination passed a contrast checker test.
Headings
Headings are nested in proper sequence and provide people who use assistive technologies with a way to navigate through the chapter text. Using proper HTML headings in sequence (ie H1, H2, H3) enables users to distinguish between topics and subtopics regardless of heading size or indentation.
Icons
Icons indicating activities such as "In Practice" or "Case Study" are created to convey information, and to aid readers with wayfinding through the text.
Screen Reader
Screen reader accessibility has been tested on the entire edited book with the NVDA screen reader in the Chrome browser.
All hyperlinks in this edited book are programmed to open in the same tab, to ensure screen reader access.
Text Alignment
All of the text in this edited book is aligned left to increase accessibility, since some individuals with cognitive disabilities may have trouble reading blocks of justified text, or text that is aligned to both the left and right margins.
Contact Us
Should this resource require accessibility updates or corrections, please let us know by emailing the Editor, Julie Stevens, PhD, at jstevens@brocku.ca.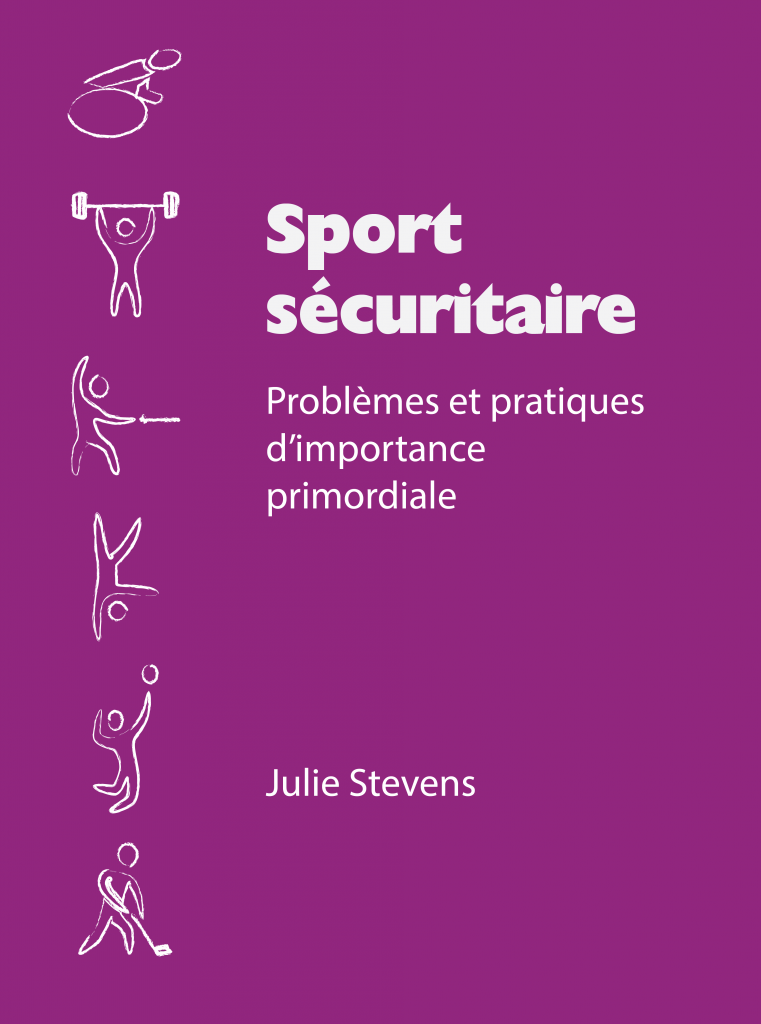 An abridged French version of Safe Sport: Critical issues and practices has been made available and can be accessed here.
About the Editor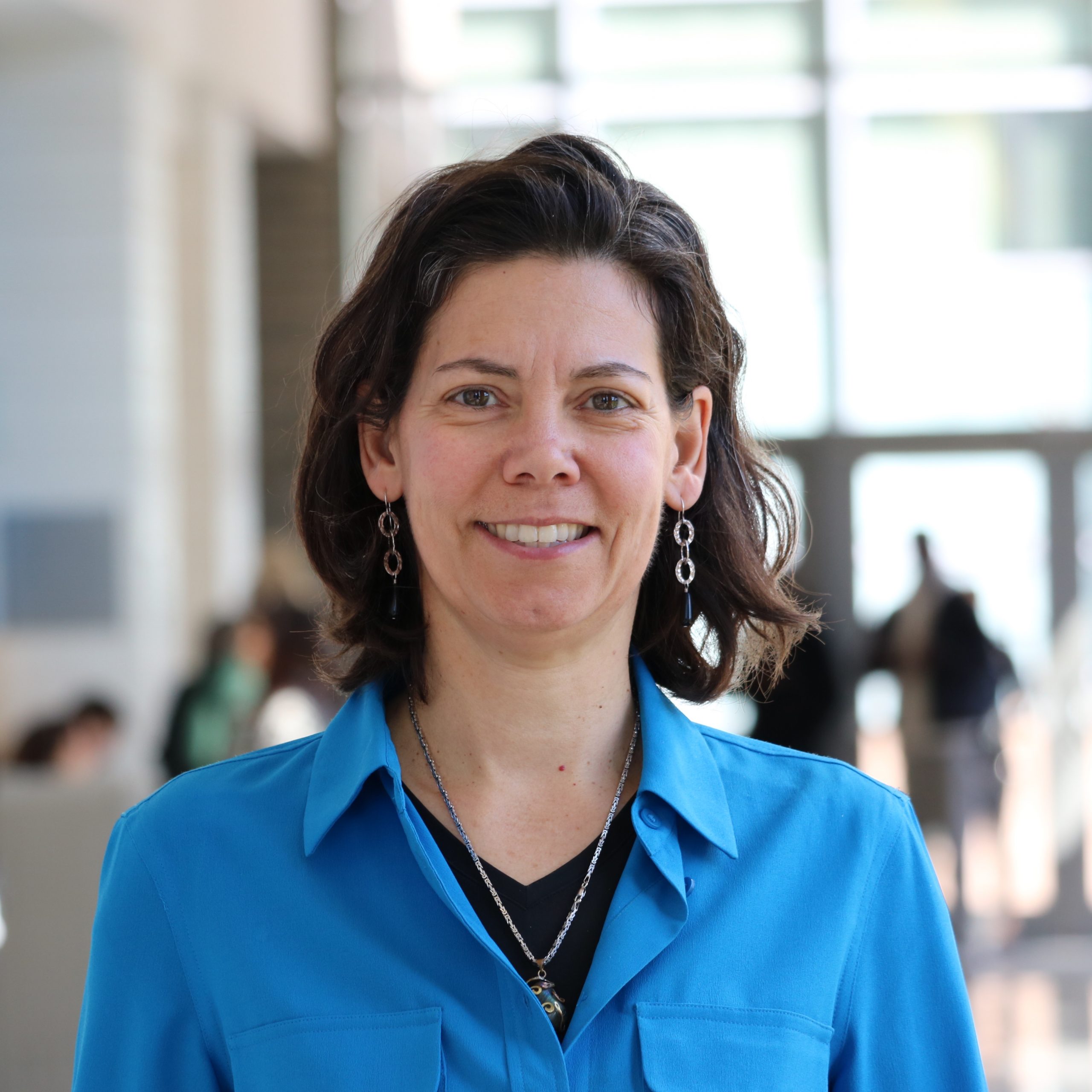 Julie Stevens
Julie Stevens, PhD, is an Associate Professor in the Department of Sport Management and Director of the Centre for Sport Capacity at Brock University. She currently serves as the Special Advisor to the President – Canada Games, where she leads the academic partnership between Brock University and the 2022 Niagara Canada Summer Games. For the past 30 years, Julie has conducted diverse and transdisciplinary research, and employs various models of organizational development to analyze dynamics of change and organizational design within sport. Her scholarly work emphasizes various topics such as institutional development, large-scale change, innovation, governance, managerial logics and practices, player development models, and ethics. Julie is also a North American Society for Sport Management Research Fellow (2013) and a Brock University 2020 Outstanding Co-op Supervisor Recognition Award recipient.
About the Authors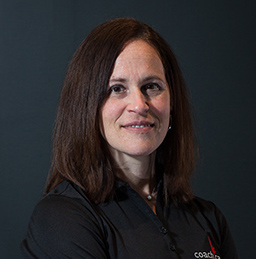 Isabelle Cayer
Isabelle Cayer is the current Director of Sport Safety at the Coaching Association of Canada (CAC). Her mission is to create a safer and more inclusive sport system for everyone. A former competitive athlete and NCCP certified coach, she is a current Coach Developer, facilitator, presenter and volunteer on a community sport board, and when the opportunity presents, at domestic national and international events. She has worked at the national level of sport for over 20 years at various organizations including the CAC and Skate Canada, and her work has focused on coach education and training, policy development, mentorship, women in coaching & leadership programming, diversity and inclusion initiatives for coach training and partner engagement, and the professionalization of coaching in Canada.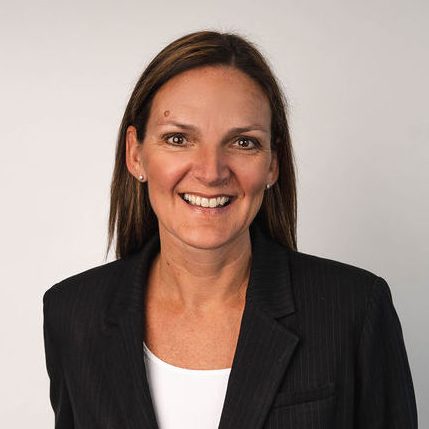 Karri Dawson
Karri Dawson is the Senior Director of Quality Sport at the Canadian Centre for Ethics in Sport (CCES) and the Executive Director of the True Sport Foundation. Karri holds a Bachelor of Commerce in Sports Administration from Laurentian University and has more than 25 years of professional experience managing corporate sponsorship, philanthropic donations and community engagement programs in amateur sport at the national level. Karri leads a team that engages sport leaders and organizations that share a common belief about what good sport can do, and works with partners and funders to develop initiatives that advance values-based sport in Canada.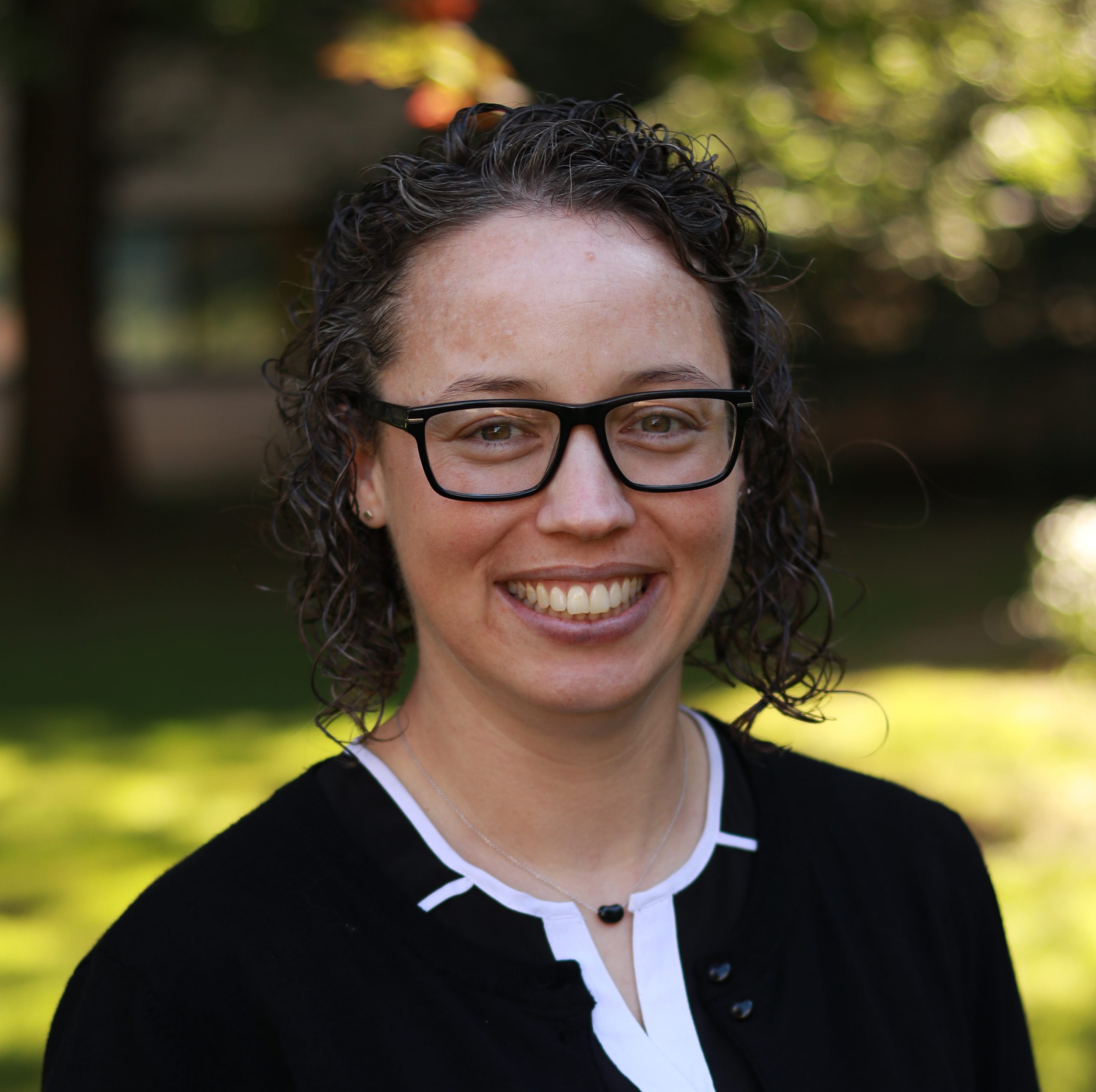 Michele Donnelly
Michele K. Donnelly, PhD, is an Assistant Professor of Sport Management at Brock University, specializing in areas of gender equality and sport. Michele also researches topics of alternative sport, girls and women-only activities in the sport realm, and research ethics. She is the co-founder and serves on the advisory board of the Girls on Track Foundation, whose mission is to help young girls build important life skills through participation in roller derby.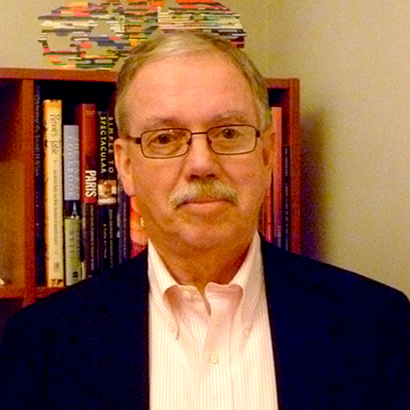 Peter Donnelly
Peter Donnelly, PhD, has recently retired as a Professor and Director of the Centre for Sport Policy Studies at the University of Toronto. He has edited two major sociology of sport journals (Sociology of Sport Journal; International Review for the Sociology of Sport), and served as President of the North American Society for the Sociology of Sport, and General Secretary of the International Sociology of Sport Association. He began researching the maltreatment of athletes when he taught at McMaster University in the 1980s, and has continued that strand of research (among many others) by focusing in particular on the maltreatment of child athletes.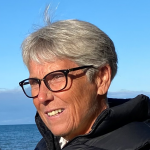 Hilary Findlay
Hilary Findlay, LLB PhD, is a recently retired Associate Professor of Sport Management at Brock who specializes in risk management, regulatory issues, contracts and other legal issues affecting sport and recreation organization.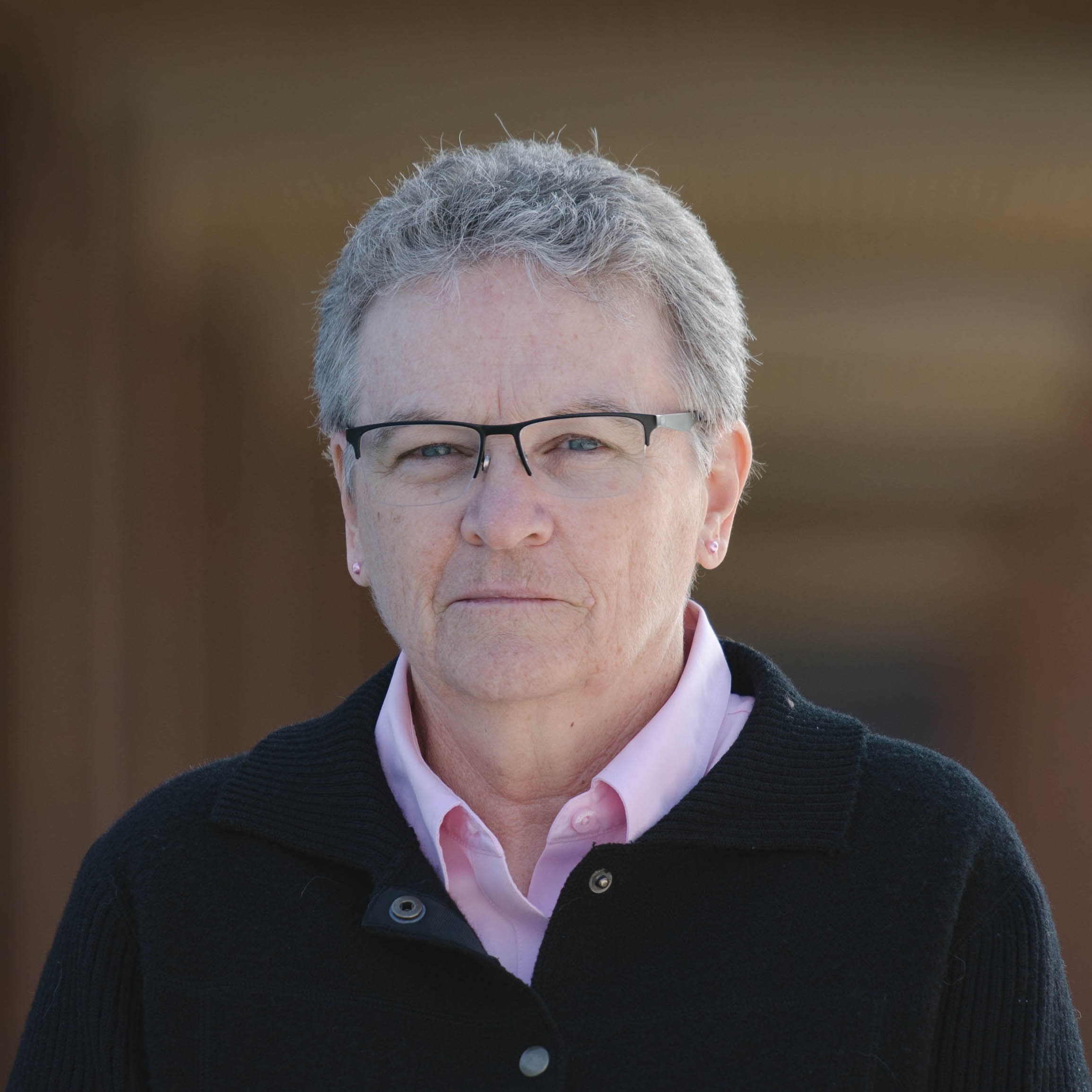 Susan Forbes
Susan L. Forbes, PhD, is the Manager of the Teaching and Learning Centre, as well as an Adjunct Professor in the Faculty of Health Sciences at Ontario Tech University in Oshawa, Ontario. Her research focuses on sports officials' recruitment, development, retention, and attrition. She and her research partners recently published the book entitled Sports Officiating: Recruitment, Development and Retention (Routledge, 2020).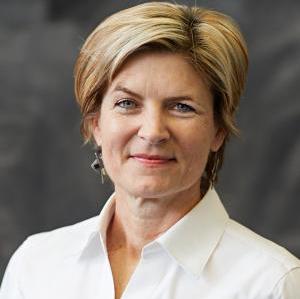 Gretchen Kerr
Gretchen Kerr, PhD, is a full Professor and Dean, Faculty of Kinesiology and Physical Education at the University of Toronto. She has spent her academic career devoted to promoting safe and equitable sport opportunities for all through research and knowledge transfer and exchange. As a co-Director of E-Alliance, the Canadian Gender Equity in Sport Research Hub, Gretchen is engaged in establishing a broad network of researchers and partnerships across the country to advance gender equity in sport. Gretchen was the senior author of Canada's first national prevalence study of maltreatment among current and former national team members, and the subject matter expert for the development of the Universal Code of Conduct to Prevent and Address Maltreatment (UCCMS), and a contributor to Safe Sport education.
Bruce Kidd
Bruce Kidd, PhD, is the Ombudsperson at the University of Toronto. He is a Professor Emeritus in the Faculty of Kinesiology and Physical Education, and the founding Dean of that faculty. He also served as Warden of Hart House, Principal of the University of Toronto Scarborough and Director of Canadian Studies, all at U of T. Bruce's scholarship focuses upon the history and political economy of Canadian and Olympic sport. He has been involved in the Olympic Movement as an athlete (1964), journalist (1976), contributor to the arts and culture programs (1976 and 1988) and accredited social scientist (1988 and 2000). He was founding chair of the Olympic Academy of Canada (1983-1993), served on the board for Toronto's 1996 and 2008 Olympic bids and is an honorary member of the Canadian Olympic Committee. Bruce has been a lifelong advocate of human rights and athletes' rights.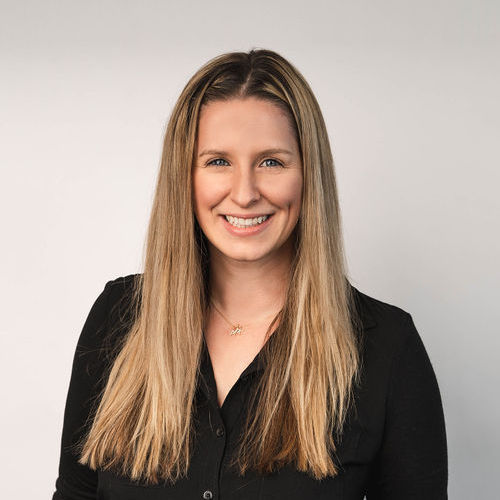 Kasey Liboiron
Kasey Liboiron is the Manager of Sport Community Engagement at the Canadian Centre for Ethics in Sport (CCES). In this role, she manages the outreach and engagement of True Sport. The True Sport Principles define Canada's commitment to values-based sport and are activated and supported by Canadian communities, sport organizations, schools, groups and individuals who believe in the difference good sport can make. Previously, Kasey worked as a secondary school Physical and Health Educator – particularly passionate about inspiring a commitment to physical activity and wellness. Kasey holds Bachelors of Education, Science, and Physical and Health Education from Queen's University in Kingston, Ontario.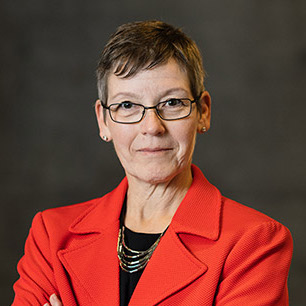 Lori Livingston
Lori A. Livingston, PhD, is the Provost and Vice-President, Academic and Full Professor in the Faculty of Health Sciences at Ontario Tech University. She has participated as an athlete, coach, official, and administrator at the provincial, national, and international levels in the sport of women's field lacrosse. She continues to contribute to sport through her research, including work in the area of sport officiating.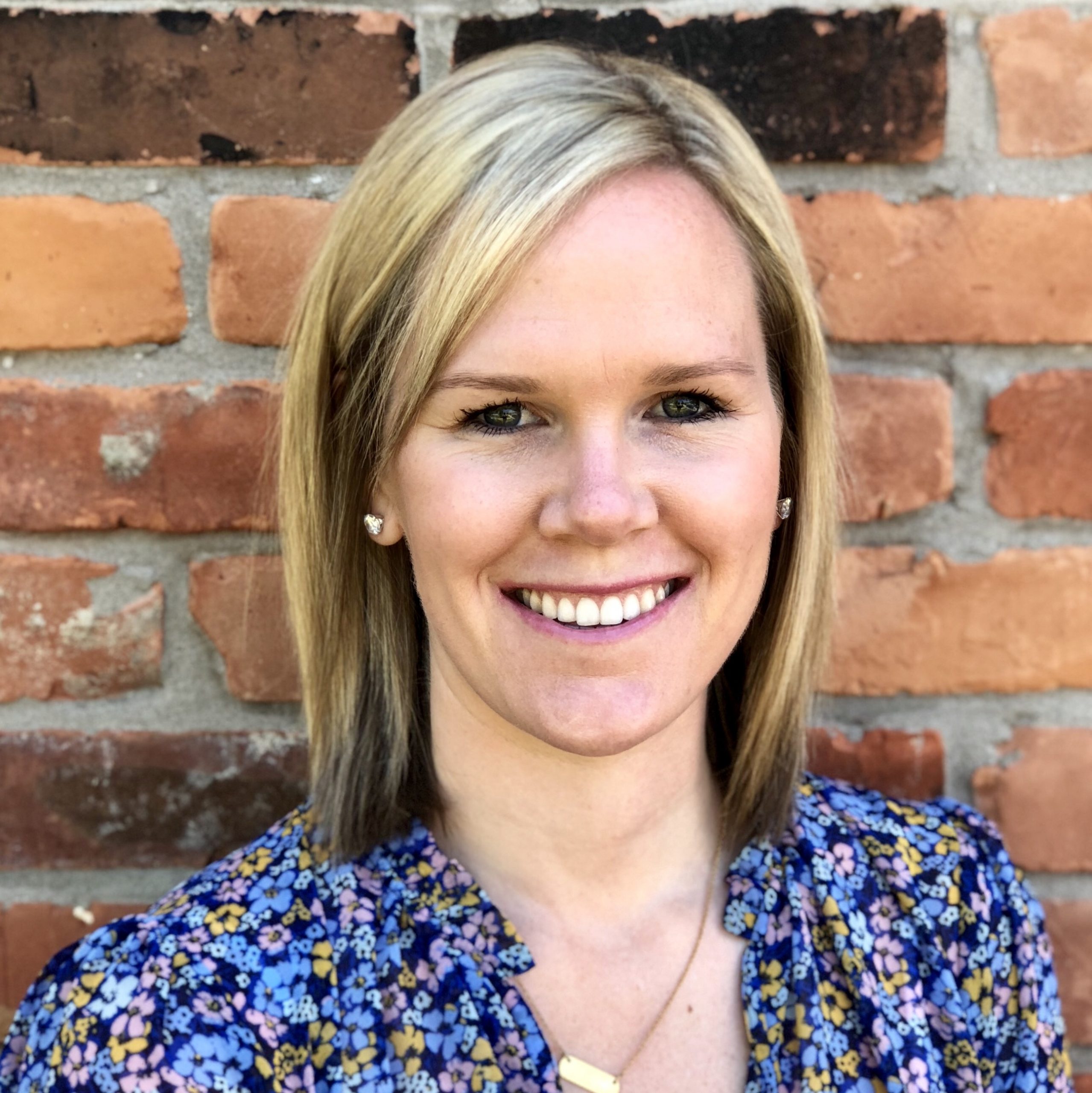 Ellen MacPherson
Ellen MacPherson completed her PhD in the Faculty of Kinesiology and Physical Education at the University of Toronto. Her research focuses on social behaviour in sport and online contexts, as well as athlete welfare and development. Ellen has been recognized internationally by the Association for Applied Sport Psychology (AASP) with the Sport Psychologist's Young Researcher Award and her work has received funding from the Social Sciences and Humanities Research Council of Canada (SSHRC). As the former Director, Safe Sport at Gymnastics Canada, she led the development and implementation of an organizational Safe Sport Framework and the corresponding policy, education, and advocacy initiatives. In her current role at the University of Toronto, she conducts research and works with sport organizations to mobilize knowledge into practice with the ultimate goal of safe, developmentally appropriate, and equitable sport for all.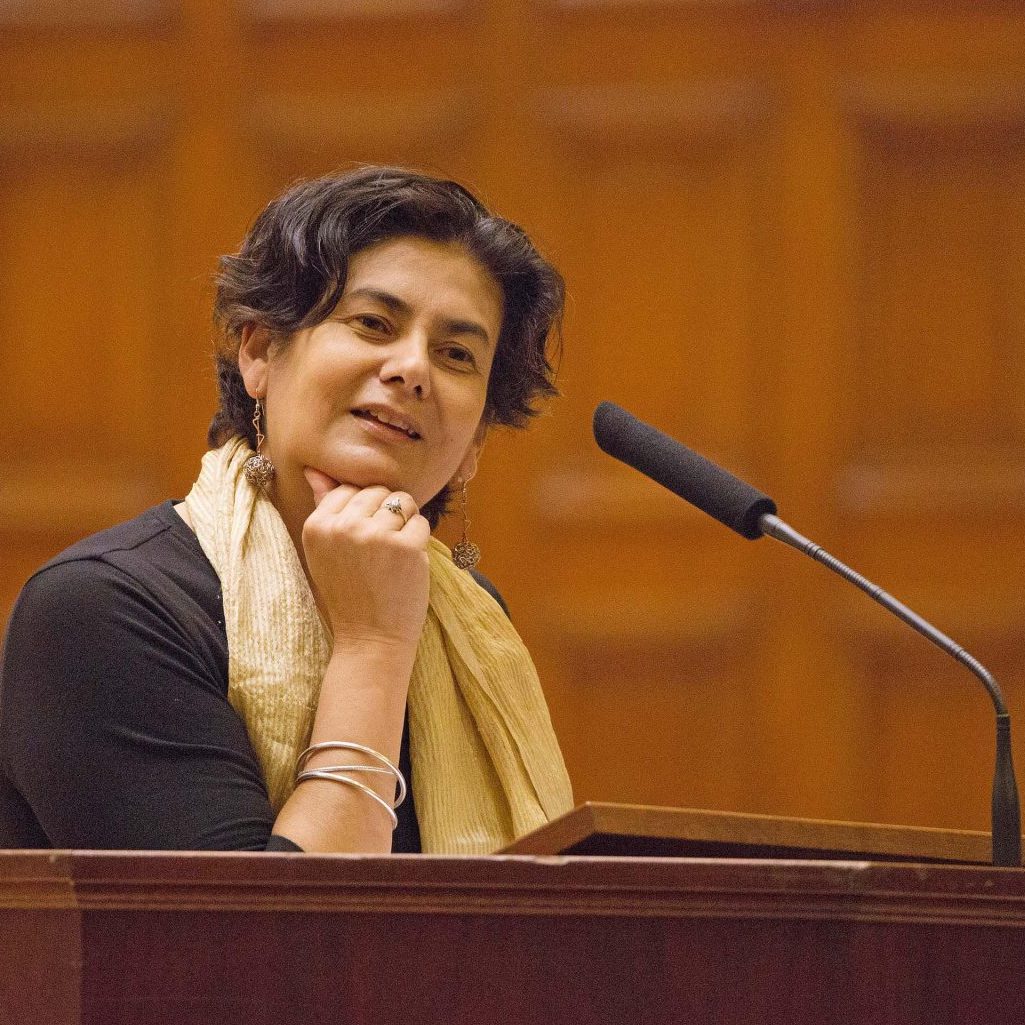 Leela MadhavaRau
Leela MadhavaRau has served as the inaugural leader of equity, diversity and human rights initiatives at three different universities in both Canada and the United States, mostly recently as the Executive Director of Human Rights and Equity at Brock University. Leela's expertise in the areas of equity, diversity and inclusion has provided her with the opportunity to present at many national and international conferences, as well as becoming a mentor for individuals beginning their careers in this field.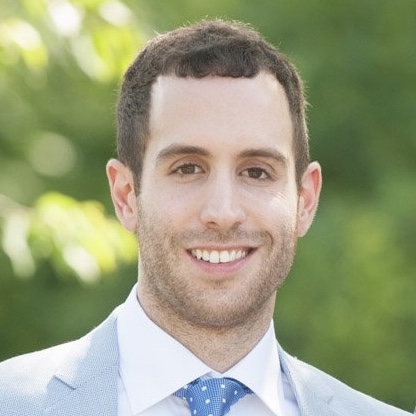 Marcus Mazzucco
Marcus Mazzucco, JD, is Legal Counsel for the Ontario Ministry of Health and a Sessional Lecturer of Sports Law at the University of Toronto, Faculty of Kinesiology and Physical Education. Marcus has a Bachelor of Physical and Health Education from the University of Toronto and a Juris Doctor from the University of Victoria, British Columbia. The opinions and views expressed in this chapter are solely those of the author and do not represent the opinions or views of the Ontario Government.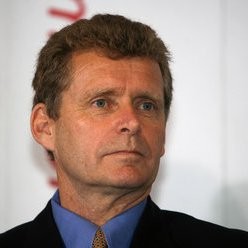 Ian Moss
Ian Moss is the CEO of Gymnastics Canada, and has been involved with the organization since 2017. Ian's involvement in national sport organizations reaches beyond gymnastics, and throughout his career he has worked with seven different NSOs and two MSOs, forming a well-rounded knowledge of Canadian and international sport at both the technical and management level. A seasoned sport association leader with over twenty years of national and international experience, Ian has built a strong vision and operating capacity to translate "big picture" needs into clear operating principles and partnerships.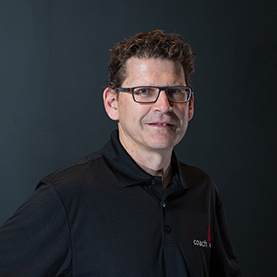 Peter Niedre
Peter Niedre is the Director of Education Partnerships at the Coaching Association of Canada (CAC), and oversees the National Coaching Certification Program (NCCP). This role involves working with over 65 National Sport Organizations, 13 Provincial and Territorial Coach representatives and other Canadian Sport System Partners in development and delivery of the NCCP. Prior to the CAC, he worked at Canoe Kayak Canada as the National Junior coach, and Director of Coach and Athlete Development. Prior to that, he was a physical education and outdoor education teacher at the secondary level for 10 years, and part-time lecturer at University of Ottawa in the School of Human Kinetics. Peter is also a Master Coach Developer in sprint Canoe Kayak and in multisport delivery with the Coaches Association of Ontario and actively volunteers at the community level coaching cross country skiing and biathlon.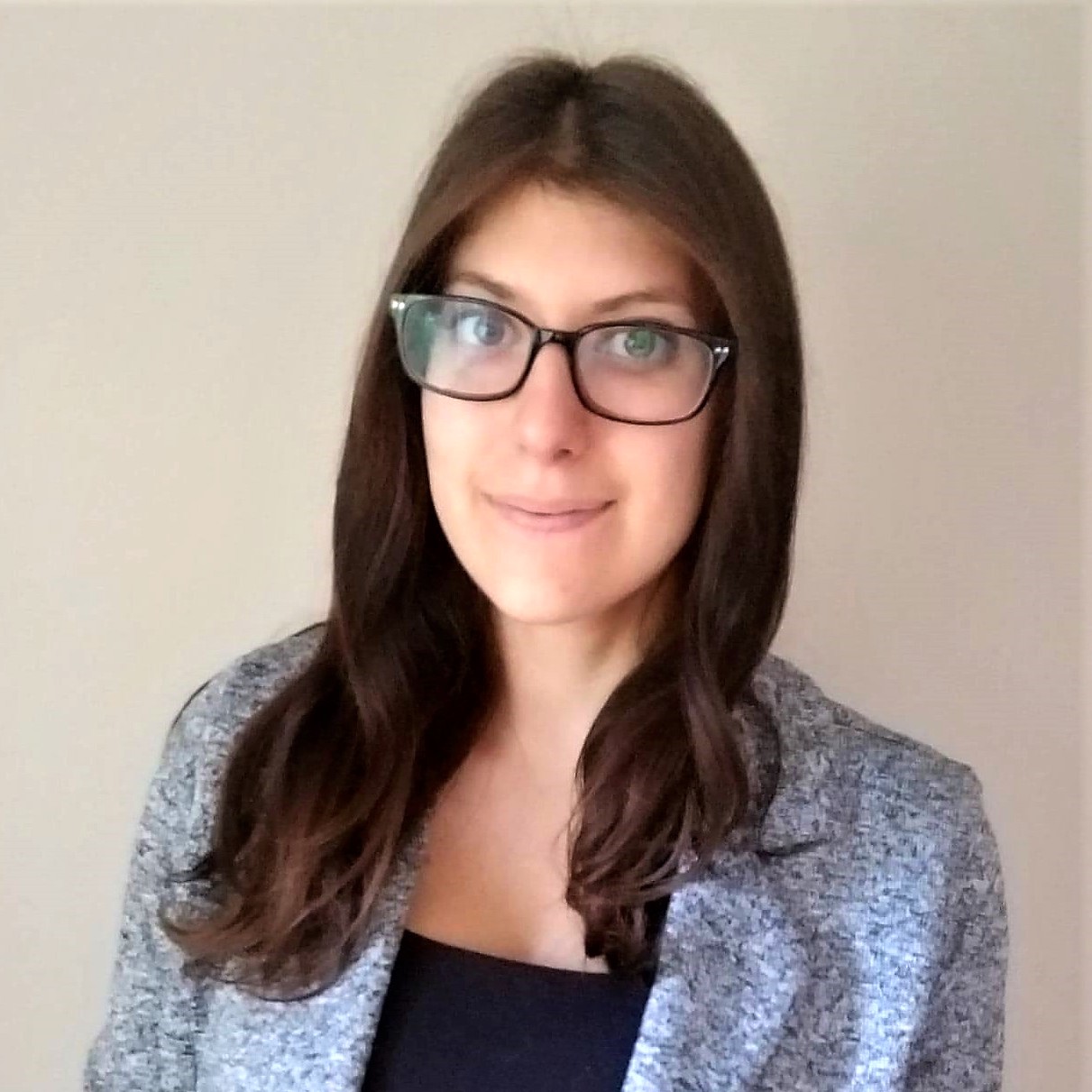 Talia Ritondo
Talia Ritondo, MA, is a recent Master's graduate of Brock's Recreation and Leisure program, where she studied how postnatal women are affected by gendered expectations of motherhood while returning to team sport. She plans to pursue a PhD in the future, with a focus on bringing an intersectional social justice lens to the sport research field. She currently serves as Brock Human Rights and Equity's Gender and Sexual Violence Education Coordinator, where she coordinates workshops, training and events that educate students, staff, and faculty about gender and sexual violence through an intersectional, anti-oppression lens. For leisure, they love to play volleyball, rock climb, watch Netflix, and play video games.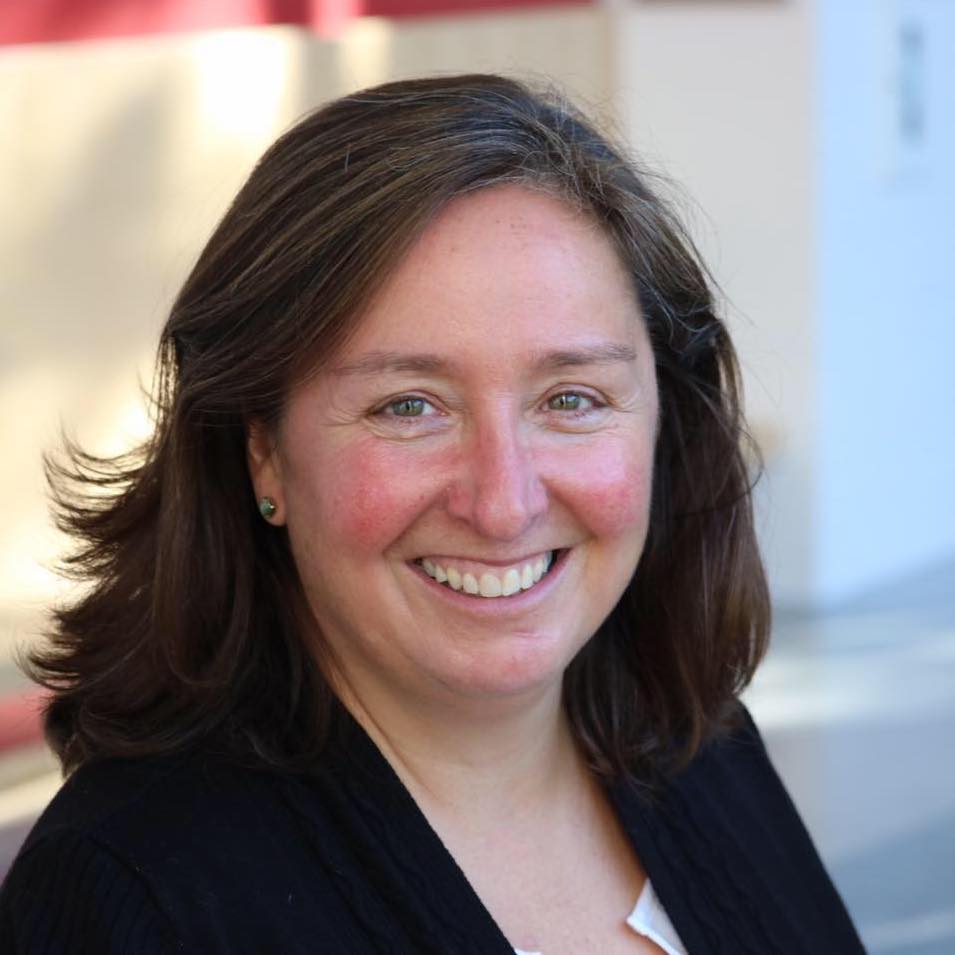 Kirsty Spence
Kirsty Spence, PhD, has a 20-year background of researching leadership topics and more specifically, leaders' vertical development and its relationship to leadership effectiveness and program development. She is passionate about Safe Sport topics, having completed Master's-level research on an inter-organizational network analysis of the implementation of the Speak Out! Program within Hockey Canada in 2001. Dr. Spence has received the Professional Coaching Certification (P.C.C.) designation with the International Coaching Federation (ICF) as a certified Integral Master Coach™.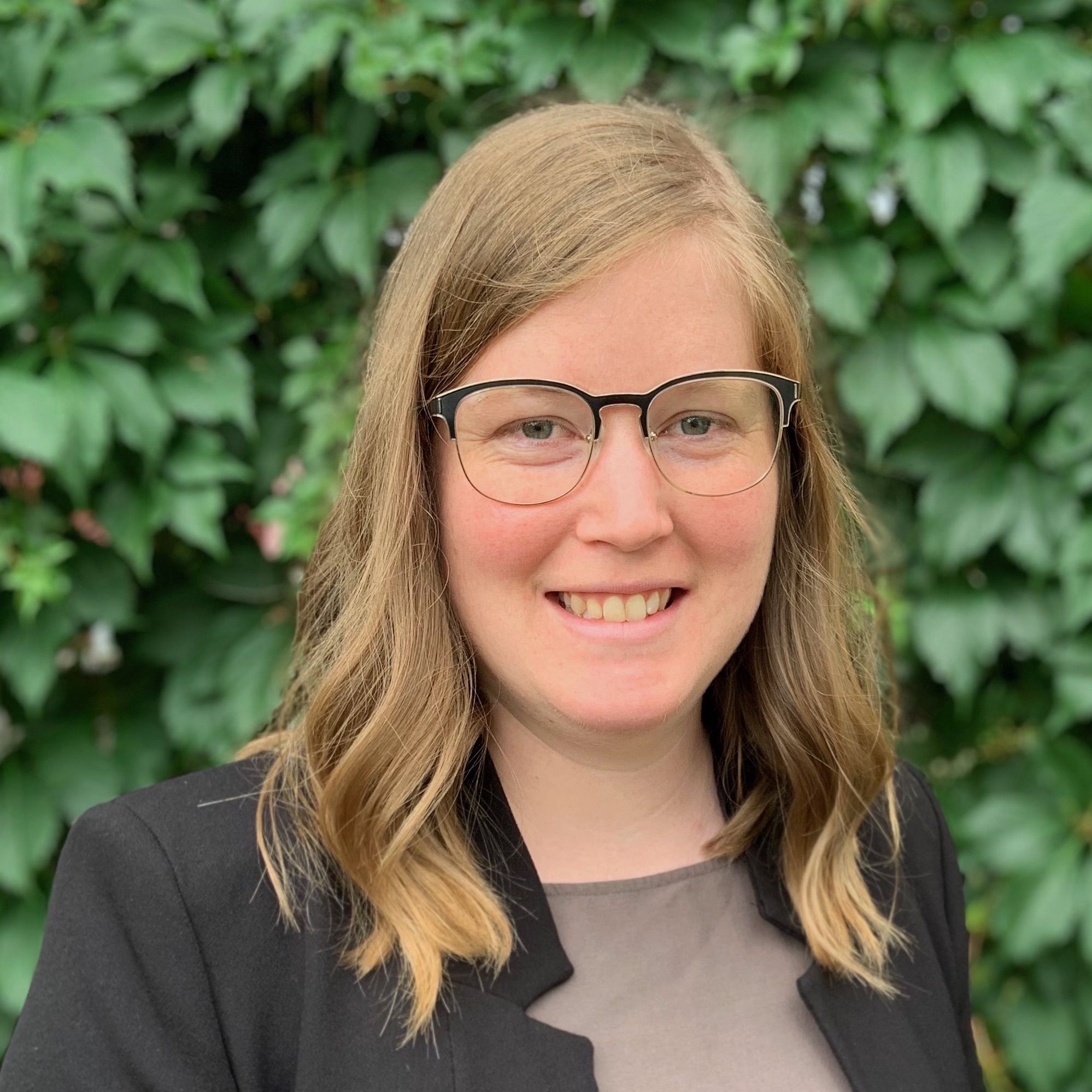 Georgina Truman
Georgina Truman, MHK, is the Manager, Athlete Relations and Operations at AthletesCAN. In her role, she is responsible for administration, programs and services, communications, athlete relations, and events. Her experiences as a multi-sport athlete in her youth translated into a passion for the sport industry and strong connection to athlete-centred sport. Prior to joining AthletesCAN, she developed experience in the recreation, university, and non-profit sport sectors in communications, marketing, and client relations. She holds a Master's degree of human kinetics with specialization in sports management and Bachelor degree of human kinetics from the University of Ottawa.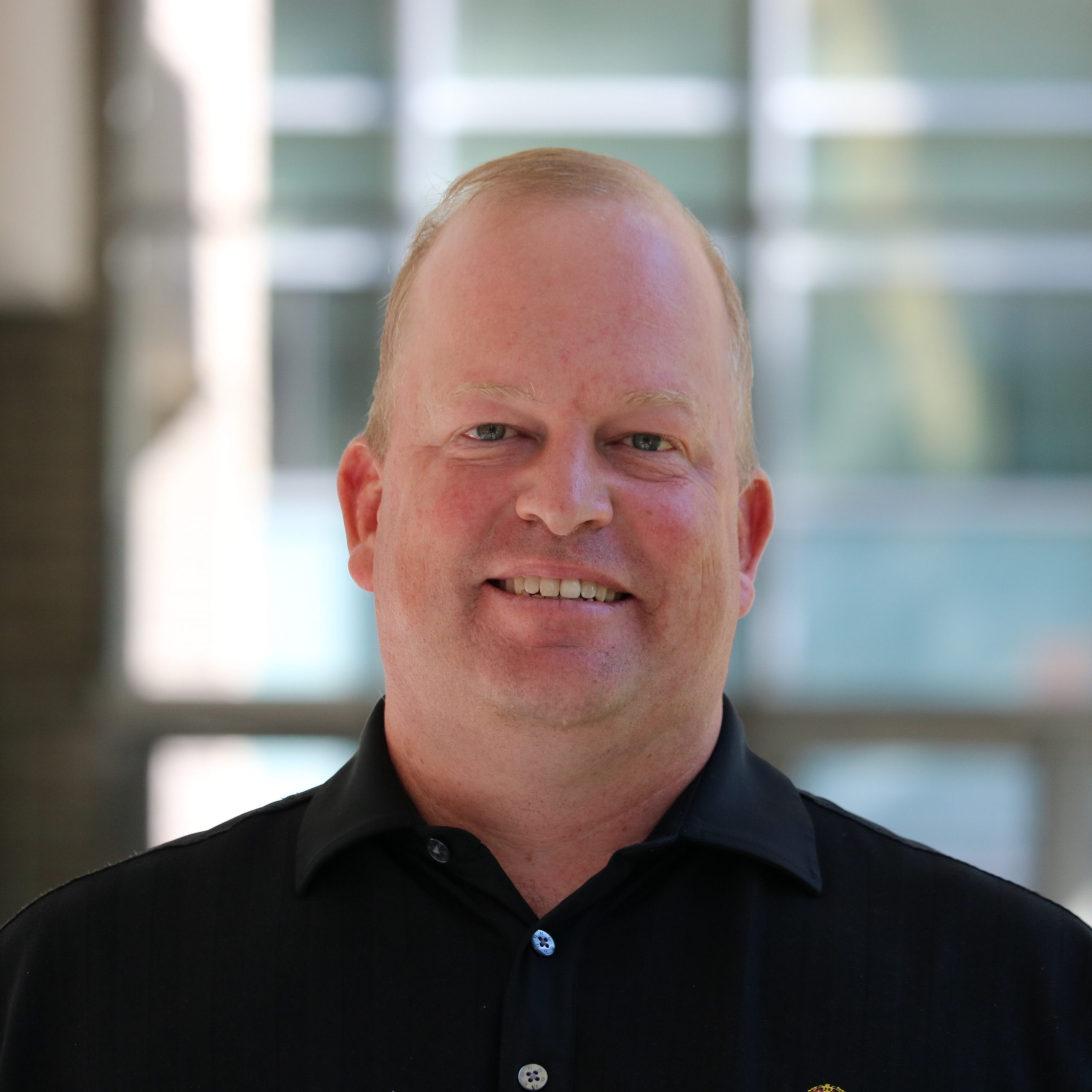 Michael Van Bussel
Michael Van Bussel, PhD, has over 18 years of academic, administrative, and service experience in Sport Management. His educational background includes a PhD focusing on Sport Law and Policy Studies from Western University.  He held faculty positions at Jacksonville University and Wilfrid Laurier University in the field of Sport Management.  He has won awards in teaching and coaching and was named OUA (USPORT) Provincial Coach of the Year on two separate occasions with the Western University Women's Soccer Program.  His research interests include sport law, risk management, governance and policy, and coach/athlete communication.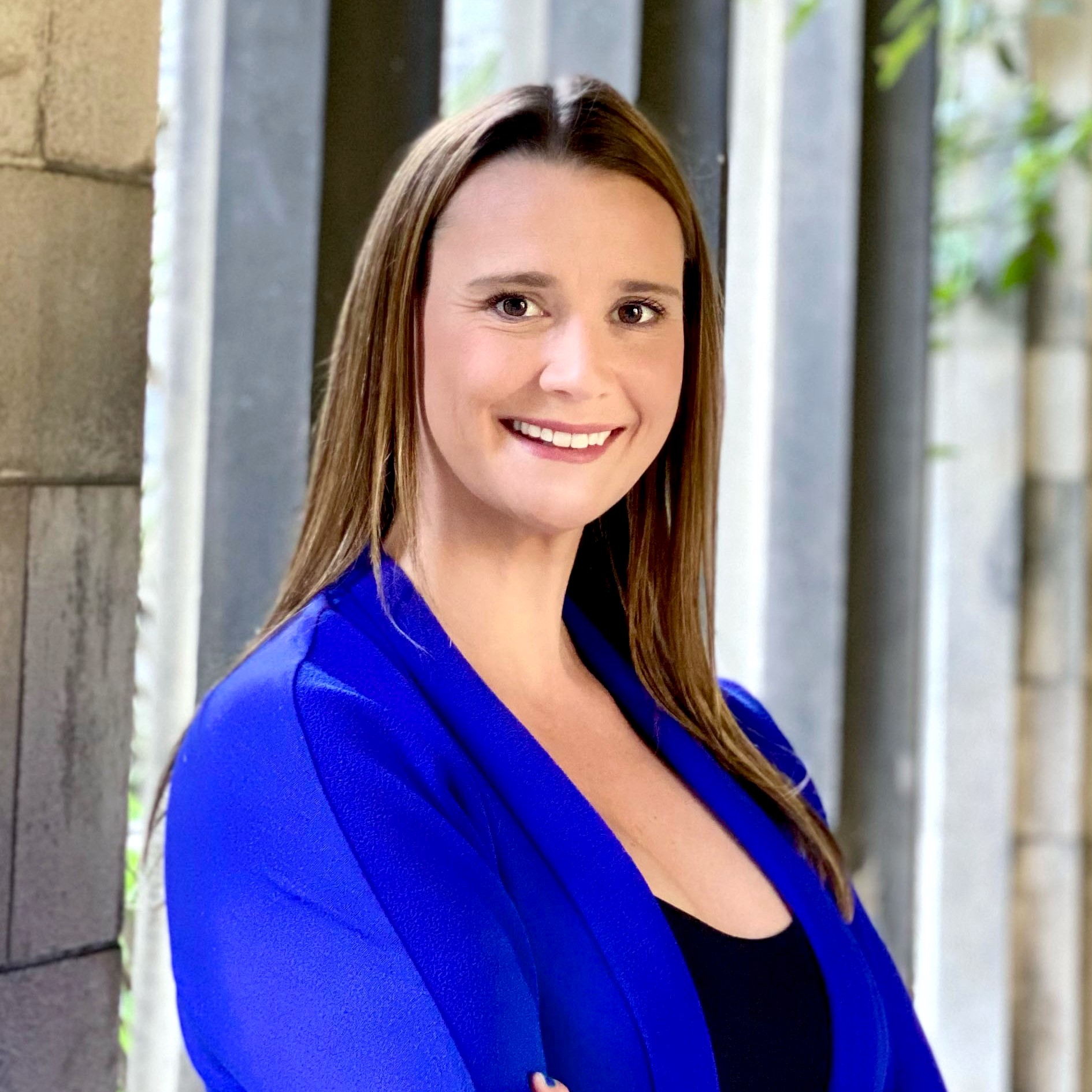 Erin Willson
Erin Willson, MSc, is currently a PhD candidate in the Faculty of Kinesiology and Physical Education at the University of Toronto. Her areas of research interest include maltreatment in sport, athlete empowerment and advocacy. Erin also sits on the Board of Directors at AthletesCAN. As a former Olympian, Erin brings a unique perspective to her research endeavors.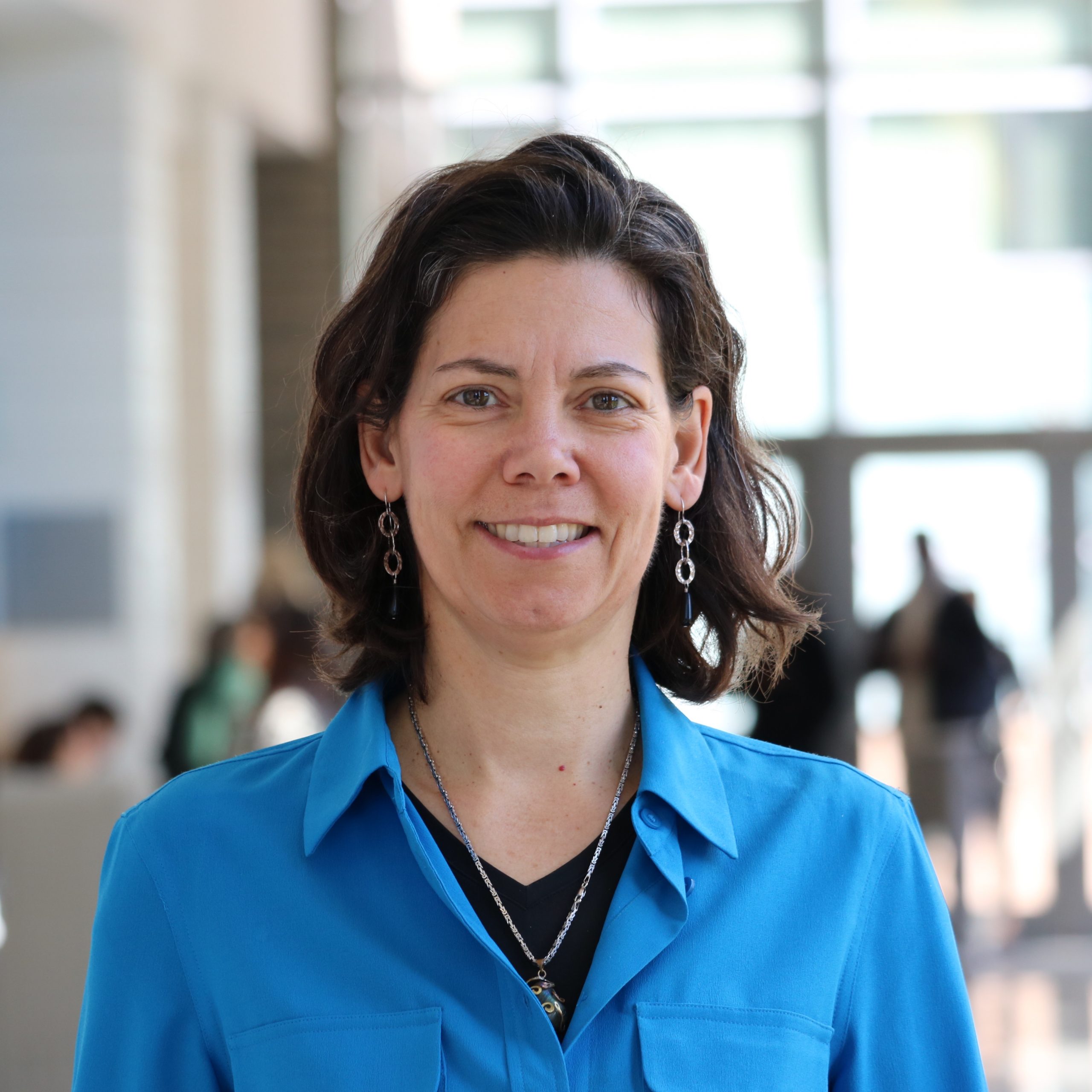 Julie Stevens, PhD
Editor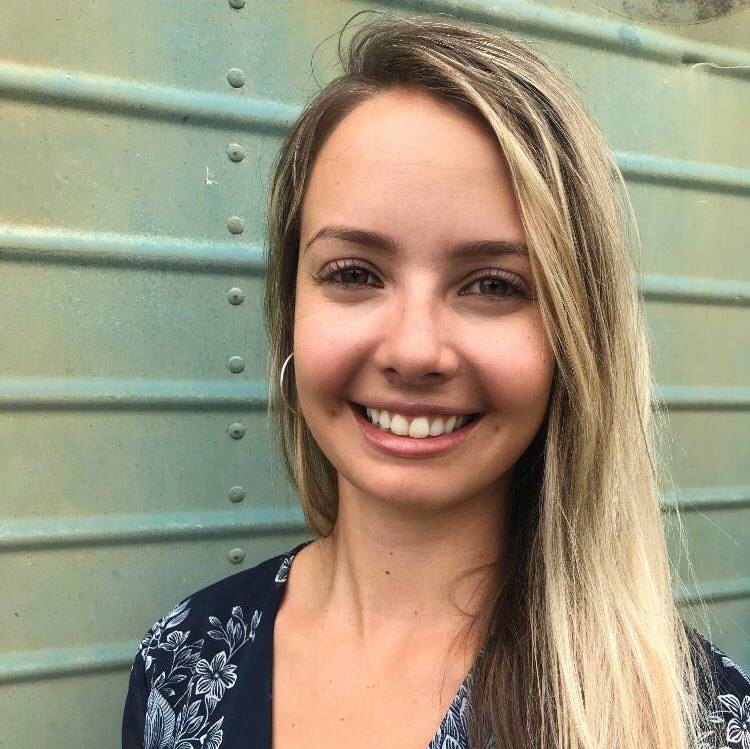 Jessica Linzel, MA
Project Manager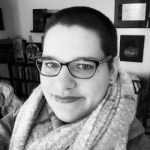 Alison Innes, MA
Senior Instructional Design Developer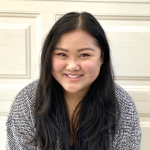 Monica Louie, MEd
Junior Instructional Design Developer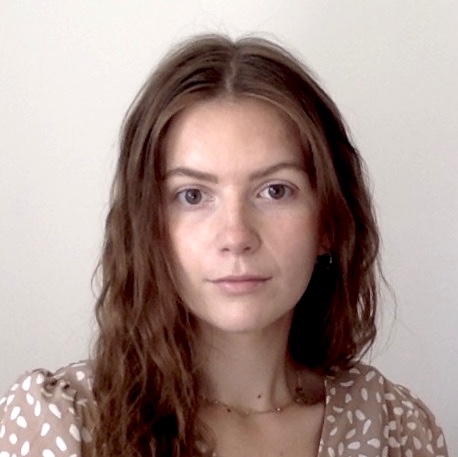 Catherine Beech, BSM
Research Assistant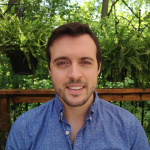 Cole McClean, MA
Project Administrator
Student Reviewers
Four Brock University students reviewed sample chapters of this edited book in November 2021. We are grateful for the insight and comments of:
Zjaya Doman
Patrick Haynes
Ryan Lennon
Matthew Rose
Support Team
Brock University's Centre for Pedagogical Innovation (CPI) provided assistance in the realm of grant writing, accessibility, technology-enabled learning, and general support of our instructional design methods. We are grateful for the services of:
Madelyn Law, PhD, Director
Giulia Forsythe, MEd, Associate Director
Matt Clare, MEd, Associate Director-Technology Enabled Learning
Lianne Fisher, MA, Manager, Educational Development
How to Use this Edited Book
The Value of Open-Access
Creating an open access online resource like this is beneficial because it offers high-quality scholarship and professionally researched materials for free to anyone who is interested in the topic of safe sport. Open access resources like Safe Sport: Critical issues and practices ensure a secure transfer of knowledge from trusted sources for learners and for organizations looking to educate their members and the general public, many of whom are working with limited resources. By making this resource open access, this critical information is available to a wider audience, many of whom might not have the funding or resources to acquire such a book.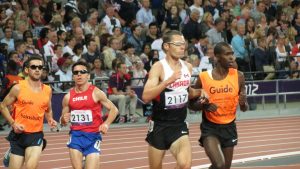 Accessible for All
This is achieved through Accessibility for Ontarians with Disabilities Act, 2005 (AODA) compliant design and coding, captioning and transcription of all video and audio components, and full written descriptions for all figures and diagrams. We have also provided links to external resources, news articles, videos and podcasts for learners to explore particular issues in depth. There is also an abridged French version of this book, showcasing select chapters for learners looking to read about safe sport in both official languages.
The tools used to build this safe sport edited book are structured to ensure that our content reflects the POUR principle, meaning that the resource is Perceivable, Operable, Understandable, and Robust. The Universal Design for Learning (UDL) framework used in the creation of this edited book provides multiple ways for learners to engage with content and demonstrate their knowledge. For example, chapters includes interactive content, audio recorder/written response opportunities, and videos. A student focus group review was conducted prior to publishing, and their feedback was incorporated into the pedagogical approaches taken towards the chapters.
For

The

Audience – From Classroom to Workplace
This edited book is a unique resource that has the potential to benefit a wide range of students, educators and professionals.
It may be used by learners at a university or college across several disciplines such as sport management, kinesiology, physical education, recreation, law, sociology, history, social justice, gender studies, child and youth studies, and policy studies. It is this generation of students who represent the next generation of coaches, parents and sport organizers who must implement the necessary changes required to realize the safe sport goals outlined in this resource. As such, they need to have access to these critical research and training materials.
This edited book is a robust resource for researchers examining legal, social, ethical, and managerial issues in sport. It also targets professionals who work across public, nonprofit, and commercial sectors, as well as Canadian sport organizations at all levels who must lead programs and services where safe sport issues must be addressed. Finally, this book is useful to community and grassroots organizations as educational training materials for their members and volunteers.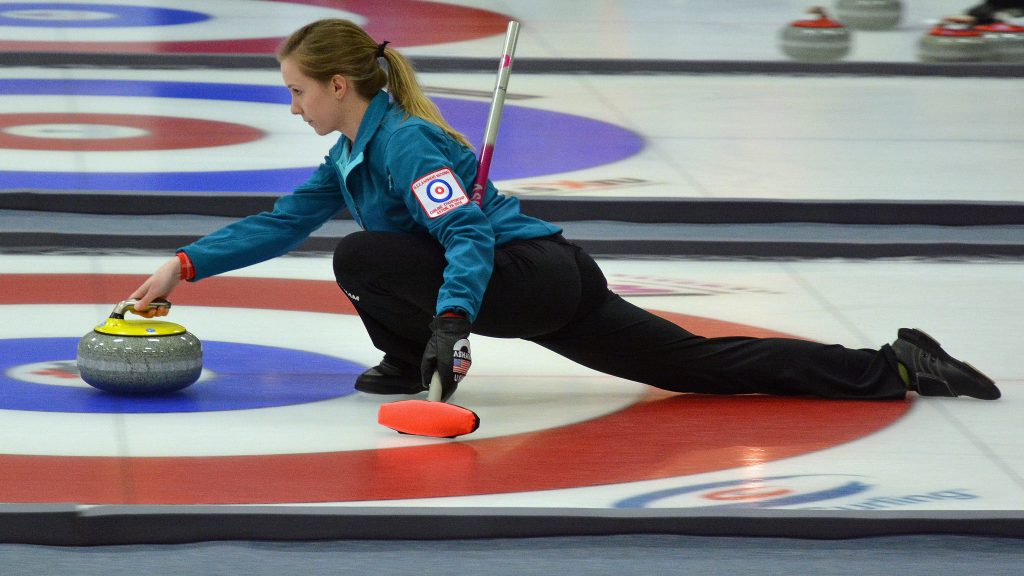 For Use in the Classroom
The blocks of text in this edited book are split up with interactive figures and colourful text boxes designed to directly engage learners with the material. Instructors may utilize these text boxes, which contain relevant content and thought-provoking questions, for student assignments. These include the following:
In the News: These text boxes provide real examples from open-access news articles both past and present to illustrate chapter concepts in action and encourage students to think more deeply about the complexities of the issues. These may be used as the basis for student assignments and projects.
Self-Reflection: These encourage learners to pause while reading the chapter and consider their own thoughts and experiences relating to particular issues. These are numbered so they may be used as assigned questions or discussion questions in class.
In Practice: This encourages learners to consider how concepts are applied in the real world, or how they might apply concepts to their own sport practice(s).
Case Study: Similar to In the News, these text boxes provide a more complex case for analysis, as learners are asked to apply what they are learning to the case study. These may be used as the basis for student assignments or more detailed research and applied projects.
Counterpoint: These provide an alternative point of view to a safe sport topic or issue. Instructors may want to use these as the basis for a discussion or a debate in class. Professionals may want to use these for practical scenario-planning exercises.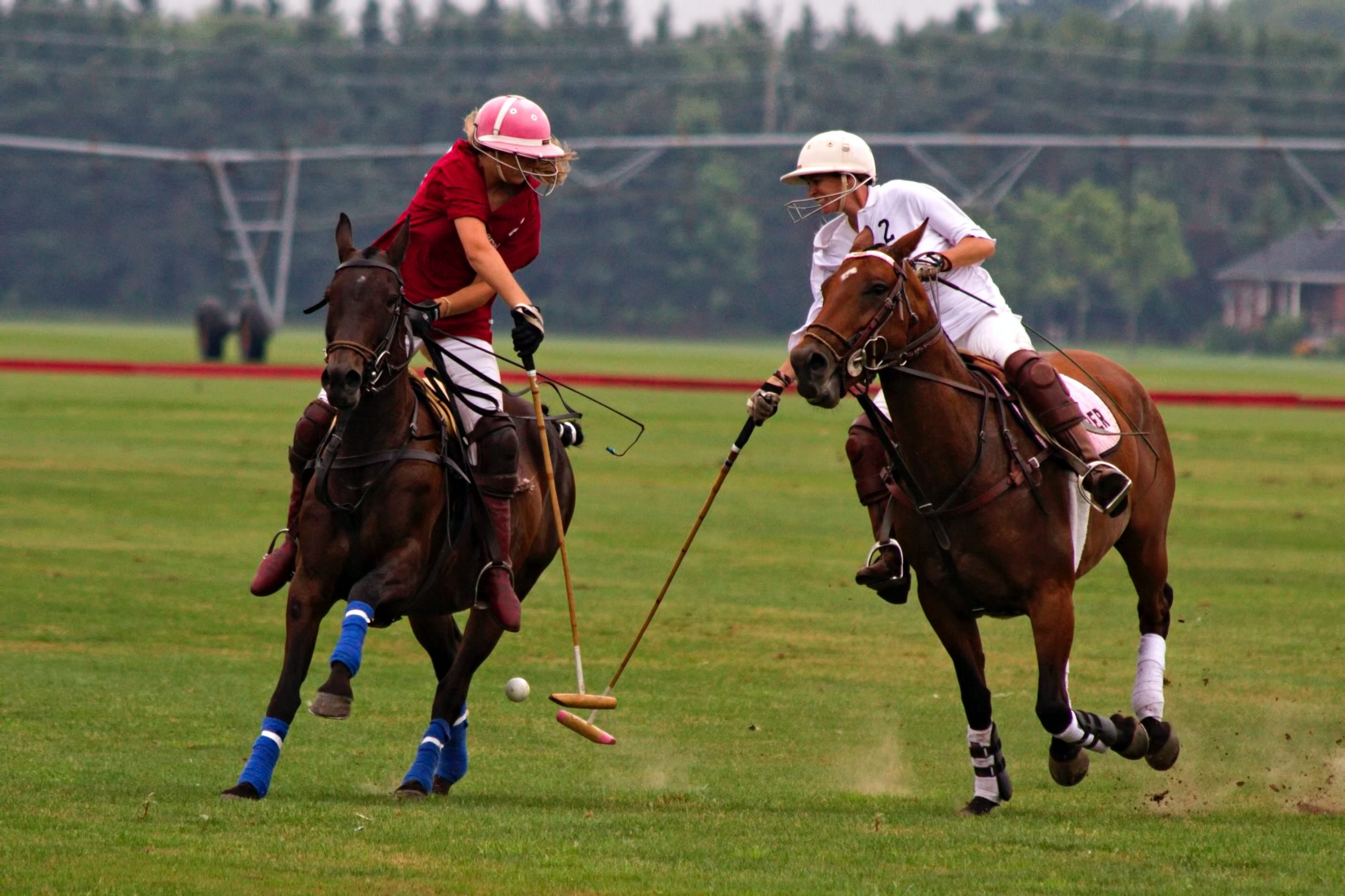 In addition to text boxes, there are multiple chapter sections that are useful for both learners, educators and professionals. To ensure accessibility, we structured the chapters with proper heading hierarchies as well as colour coding and icons to facilitate simpler way-finding throughout the text.
Themes: This section at the beginning of the chapter identifies the key chapter themes. Students can use these when writing chapter reviews or discussing their main chapter takeaways.
Learning Objectives: Also located at the beginning of the chapter, these can be used by students when writing chapter reviews, by instructors to identify chapters they want to use in their lessons, and by professionals for professional development and training.
Overview: This is the short abstract for the chapter.
Key Dates: These are important dates relevant to the chapter content so that learners can understand how the events they read about relate to one another, in a chronological and interactive format.
Further Research: This section found at the end of each chapter identifies areas where scholars need to provide more research. This can be used by instructors for class discussions or for research assignments.
Key Terms: This is a self-directed review activity that asks students to identify key terms and definitions within a chapter. Key terms are bolded throughout each chapter, so this is not a difficult activity. Instructors may choose to assign this activity to students as a pop quiz.
Suggested Assignments: These are potential assignments that instructors can assign to students. Instructors may need to adjust the level of difficulty to suit the needs of their learners.
Sources: This section is the bibliography and includes hyperlinks, where relevant, that researchers can use for further study, if desired.
Chapter 2
Figure 2.1 Differentiation Between Relationships and Terms Including Bullying, Abuse, and Harassment
Figure 2.2 Characteristics of an Athlete-Centred System
Chapter 4
Figure 4.1 Examples of "Troubling" Sport Organization Governance and Practices
Chapter 5
Figure 5.1 Opportunities to Play for University Men and Women
Figure 5.2 Sport Ecosystem
Figure 5.3 IDEA: Inclusion, Diversity, Equity, and Accessibility
Figure 5.4 Chapter Five Review
Chapter 6
Figure 6.1 Legal Relationships Between SDRCC, Sport Organizations and Participants
Figure 6.2 Pyramidal Structure of Sport Hierarchy
Figure 6.3 Contractual Options for Acquiring Jurisdiction at National Level
Chapter 7
Figure 7.1  Pathway of a Complaint in the Investigative Phase
Figure 7.2 Types of Evidence Matching Exercise
Figure 7.3 Standards of Proof Illustrated
Chapter 8
Figure 8.1 Parties Involved in Dispute Resolution
Figure 8.2 SDRCC Tribunals
Figure 8.3 Hierarchy of Canadian Courts and Tribunals
Figure 8.4 Decision-Making Hierarchy in Sports System
Chapter 9
Figure 9.1 Dispute Scenarios for Post-Investigation Decisions
Figure 9.2 Scope of Review Options
Figure 9.3 Standards of Review and Deference to Original Decision-Makers
Figure 9.4 Burdens of Proof as a Sporting Analogy
Figure 9.5 Standards of Proof Illustrated
Figure 9.6 Ambiguities in Language
Figure 9.7 Principles Relevant to an Arbitrator's Review of an Original Decision with UCCMS Interpretation
Chapter 10
Figure 10.1 Pathways for Challenging a Sport Maltreatment Arbitration Decision
Figure 10.2 Objectives of Publicly Reporting Sanctions in the Sport Maltreatment Context
Figure 10.3 PIPEDA Information Principles
Figure 10.4 Contractual Relationships in Sport to Enforce Sanctions
Chapter 11
Figure 11.1 True Sport Member Type Infographics  
Chapter 12
Figure 12.1 Disciplines of Gymnastics
Figure 12.2 GymCan Organisational Structure
Figure 12.3 Gymnastics Canada Vision, Mission, Overarching Goals, and Values
Figure 12.4 Sample Skills and Responsibilities of a Safe Sport Portfolio Position
Figure 12.5 GymCan's Six Key Steps to Developing the 2018 Safe Sport Framework
Figure 12.6 Phases of Safe Sport Policy Revitalization
Chapter 13
Figure 13.1 Relational Risk Management Plan
Chapter 14
Figure 14.1 Coaching Association of Canada Values
Figure 14.2 Sport Coaching Research
Figure 14.3 Pathways to Chartered Professional Coach (ChPC) Designation
Figure 14.4 A Socio-Ecological Model to Inform Safe Sport
Figure 14.5 Individuality and Lived Experiences of Participants
Figure 14.6 CAC's Responsible Coaching Movement
Figure 14.7 The Rule of Two
Figure 14.8 The CAC Safe Sport Journey 2015-2021
Chapter 15
Figure 15.1 Rules Classification
Figure 15.2 Safe Sport Environment
Chapter 16
Figure 16.1 Why Female Basketball Referees Leave the Game
Chapter 17
Figure 17.1 Reasons for not Reporting
Figure 17.2 Steps to Realize the UCCMS
Chapter 2
Table 2.1 Maltreatment Types and Examples
Chapter 7
Table 7.1 Overlap Between Definitions of Maltreatment under UCCMS and Canadian Criminal Laws
Table 7.2 Summary of Duty to Report under Provincial/Territorial (P/T) Child Welfare Legislation
Chapter 8
Table 8.1 Safeguards for Ensuring Arbitrator Independence and Impartiality in Sport Maltreatment Cases
Chapter 9
Table 9.1 International Comparison of Scope of Review and Procedural Rules
Table 9.2 Summary of CAS and SDRCC Confidentiality Rules
Table 9.3 Purposes of Disclosing Arbitration Decisions and Relevant Considerations
Table 9.4 Privacy Rules in Sport Maltreatment Arbitration Context
Chapter 10
Table 10. 1 Grounds for Setting Aside an Arbitration Decision
Chapter 12
Table 12.1 GymCan Key Objectives for Safe Sport Advocacy Initiatives
Chapter 17
Table 17.1 Summary of Canadian Prevalence Study of National Team Member Maltreatment Experiences
Chapter 1
Video 1.1 Julie Stevens: A Summary of the Athletes' Voices Panel
Video 1.2 Julie Stevens: A Summary of the Governance and System Re-Engineering Panel
Chapter 2
Video 2.1 Erin Willson: Body Image and Belittling Athletes
Video 2.2 Allison Forsyth: What is Complicity?
Video 2.3 Danielle Lappage: Attending the AthletesCAN Safe Sport Summit
Video 2.4 Camille Bérubé: An Athlete's Perspective on Safe Sport
Video 2.5 Neville Wright: An Athlete's Perspective on Racial Discrimination in Sport
Video 2.6 Erin Willson: The Definition of Safe Sport
Chapter 3
Video 3.1 Bruce Kidd: Sport and the Struggle for Inclusion
Video 3.2 Bruce Kidd: The Fight for Gender Equity in Canadian Sport
Video 3.3 Bruce Kidd: The Long Struggle for Safe Sport
Chapter 4
Video 4.1 National Sports Governance Observer: Play the Game
Video 4.2 Peter Donnelly: Athletes Rise
Chapter 11
Video 11.1 A Recipe for Good Sport
Video 11.2 The Power of True Sport
Video 11.3 True Sport Lives Here Manitoba
Video 11.4 The Ride Home
Chapter 14
Video 14.1 Safe Sport Training Promo, CAC
Video 14.2 Isabelle Cayer: Sport is in a Culture Renovation
Video 14.3 Isabelle Cayer: Support Through Sport Series
Chapter 17
Video 17.1 Gretchen Kerr: Why Safe Sport Now?
Video 17.2 Gretchen Kerr: Athletes' Fear of Repercussions
Video 17.3 Gretchen Kerr: Studying Athletes' Willingness to Report Incidents
Video 17.4 Gretchen Kerr: The Duty to Report Concerns in Sport
You'll notice throughout this edited book that in the beginning of every chapter, there is a list of Key Dates that pertain directly to its content. The Key Dates listed below provides a master compilation of important dates from each of the chapters in this book, showing the interconnectedness of important themes and historic moments in the movement towards safer sport.
Click the arrows and scroll through the list to learn more about where we currently stand in this journey, and how we came to be here.
An interactive H5P element has been excluded from this version of the text. You can view it online here:
https://ecampusontario.pressbooks.pub/safesport/?p=76#h5p-1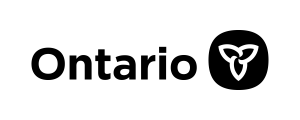 This project is made possible with funding by the Government of Ontario and through eCampusOntario's support of the Virtual Learning Strategy. To learn more about the Virtual Learning Strategy visit https://vls.ecampusontario.ca